Downtown has a few nice projects going on right now. "Downtown" is only  single block of commercial buildings but some exciting things are happening in the area
Mellow Mushroom Pizza opened last year at the corner of Broad & Main and fits in decently well. I don't have a great picture of it but you can see it at the end here,
In the past few years, several murals and paintings have been added throughout the area. Here's a small sampling,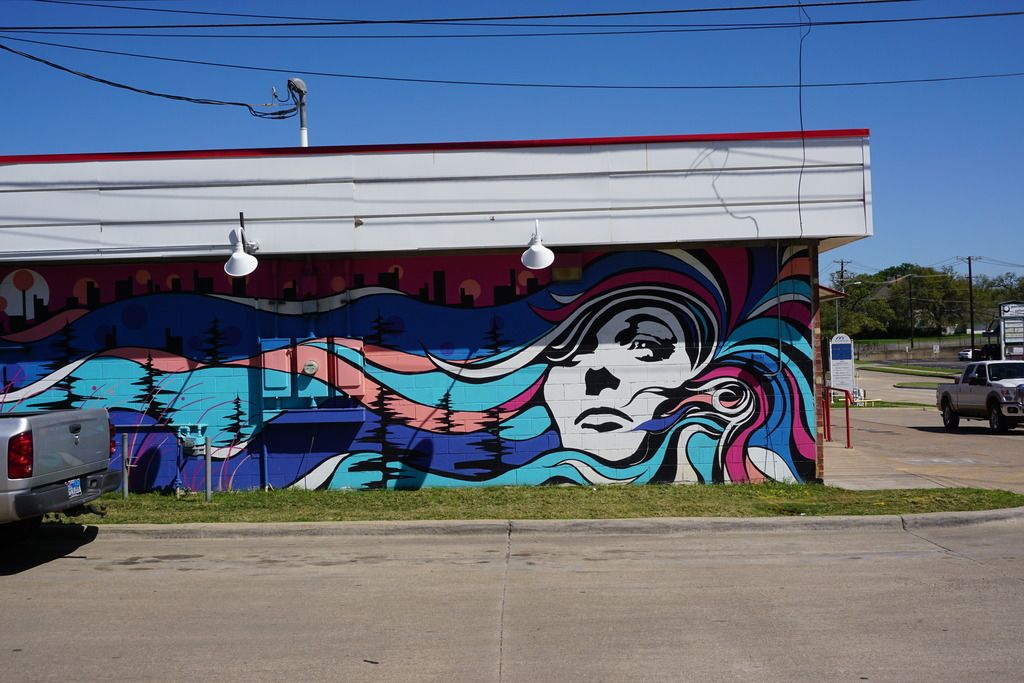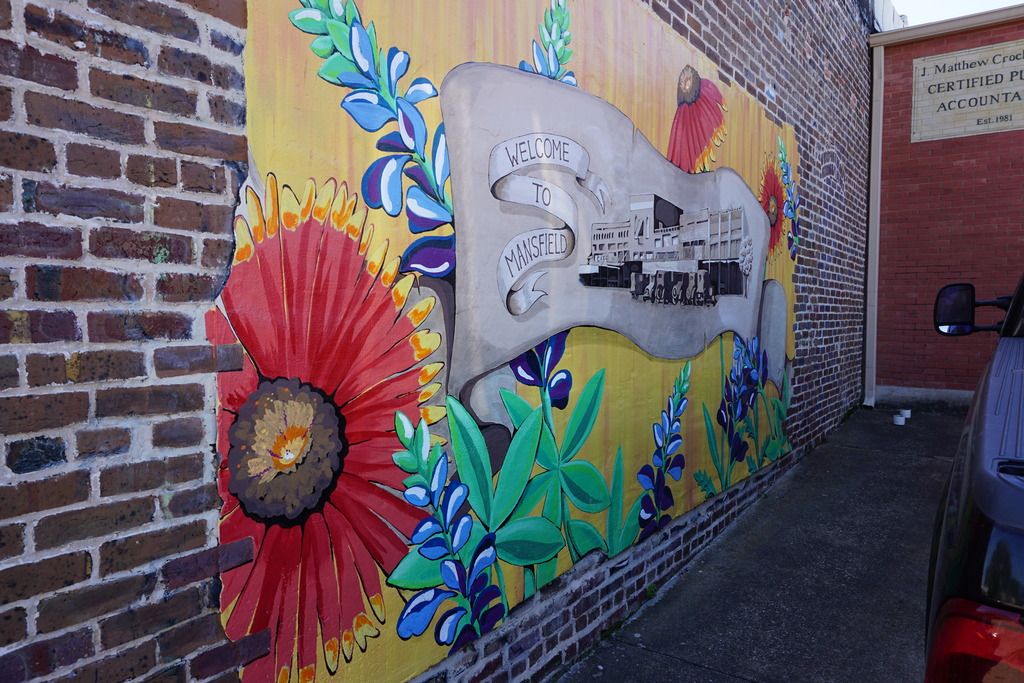 New Patio going for the local Mexican food space,
Farr Best Theater has had a bit of a kerfuffle. The previous owner was unhappy with the city and shut it down, but plans are in the works to get it reopened.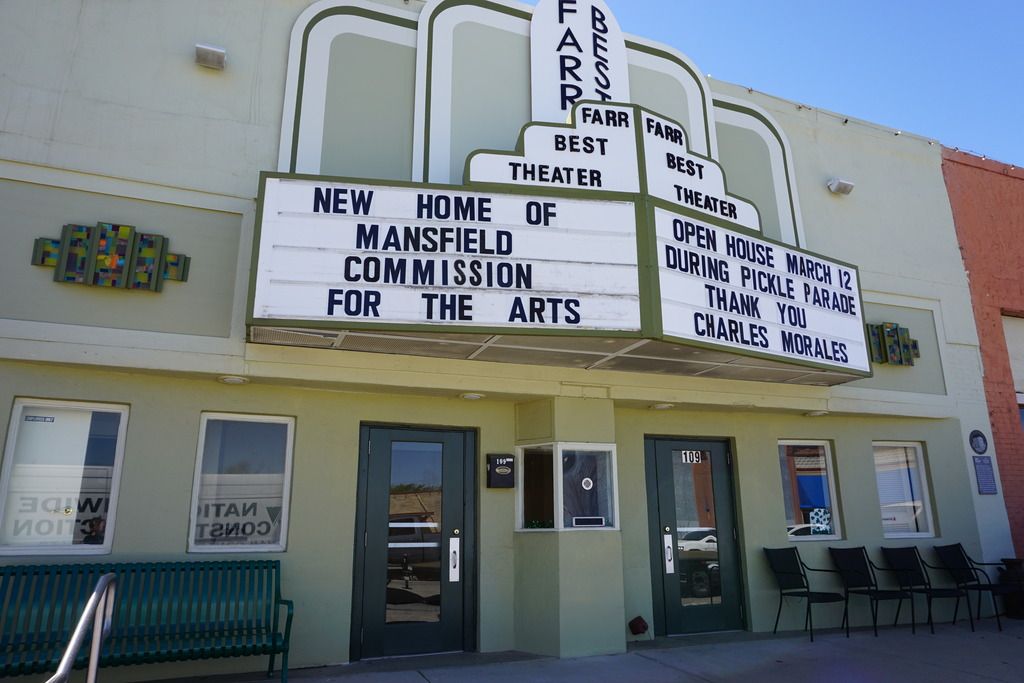 Some new houses are being constructed around the old neighborhoods. These new constructions are designed to fit in with the architeture of the area. Here's the first and so far only to be completed. 
And several of the older homes are being refurbished. 
And now looking towards the future,
"The Lot" is an outdoor stage space. It should be done before May.
"The Backyard" is currently proposed just south of Mellow Mushroom. It has 3 restaurants spaces and a focus on an outdoorsy feel. Twisted Root and Quincy's Chicken Shack are moving in. This will sit on a creekside trail.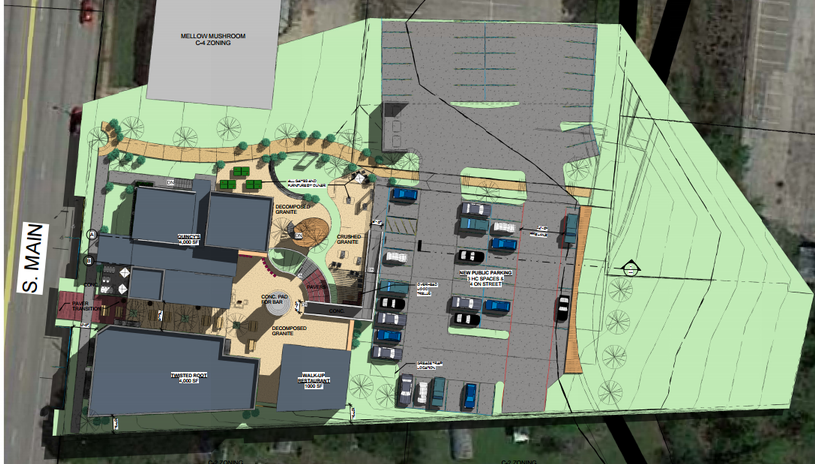 Further up Main across railroad tracks is a proposed 3 floor apartment project. This will also connect directly to the creekside trail system.