This is a little graph I put together to show how FW's skyline has been altered over the years. What the graph shows is the combined height of buildings built in each year, starting in 1914 with Burk Burnett, to 2013.  

Because tracking down some of the exact heights for these buildings was tough, I made it so 1 unit of height in the graph is 1 floor of a building built. 

I'm sure I've missed a few buildings, but this is easy to edit so if anyone notices any notable emissions, point them out and I'll edit it in. All buildings in this are at least 5 stories. 

Most of the data is sourced from Skyscraperpage.com

2013 includes topped out buildings. 
So for starters, here's 100 years of skyscraper construction in FW-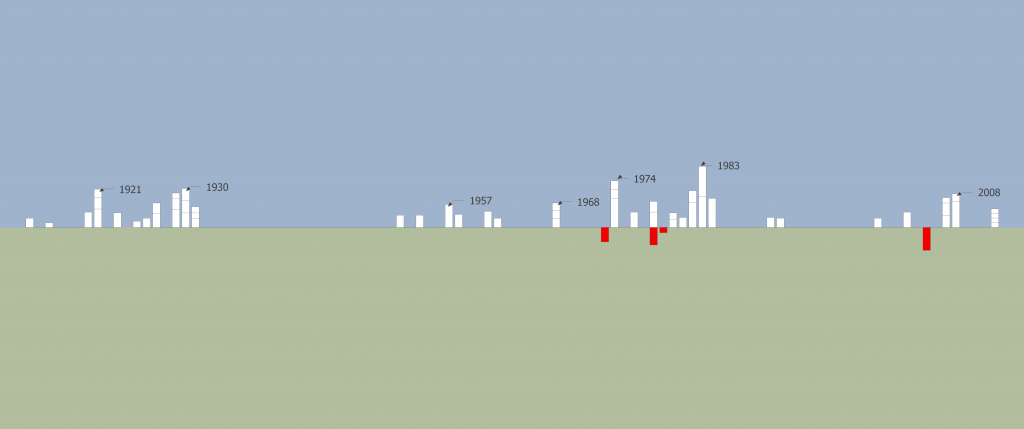 The 20's were clearly a time of large growth in FW, with many now landmark buildings built. Then, there is a very large gap between 1931's T&P terminal and 1954's Oil and Gas building.

1974-1984 see's a large boom, with 5 of the "big six" being built, including 777 Main and Burnett in the same year, combining for the largest single year in FW history. 

Another fairly large gap comes along, with the last decade seeing a few more large high rises, as well as a big set back with the Landmark implosion. 
Here, I've broken it down a bit more, so you can see each building as well as a few years listed. 

1914-1931's roaring 20's boom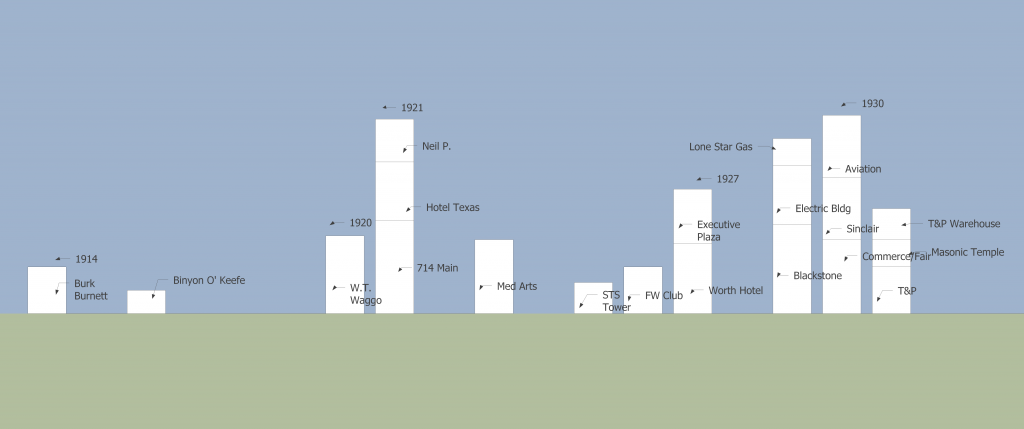 The 70's and 80's boom. 
 
The last 15 years of growth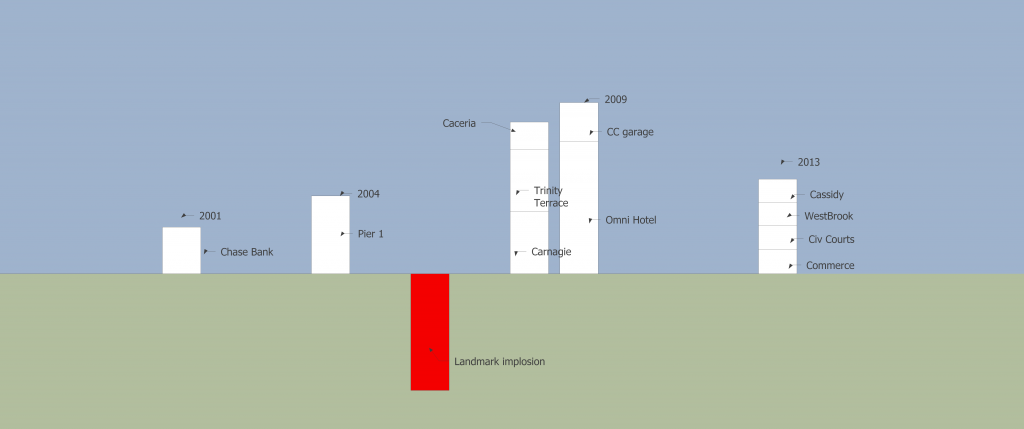 So, that's that. Again, if you see anything that ought to be added in please give me a heads up, it's very easy to edit (made in sketchup)

So, what does everyone think?