I stopped to take a pic of what I think is a late 1800's homesite. Specifically the cistern which I have a fancy with when I noticed this, Staright away I recognized the concrete composition as early 19th century. Like some bridges and other structures I have seen that look like the same kind of concrete. So, I snapped this picture wondering what it was?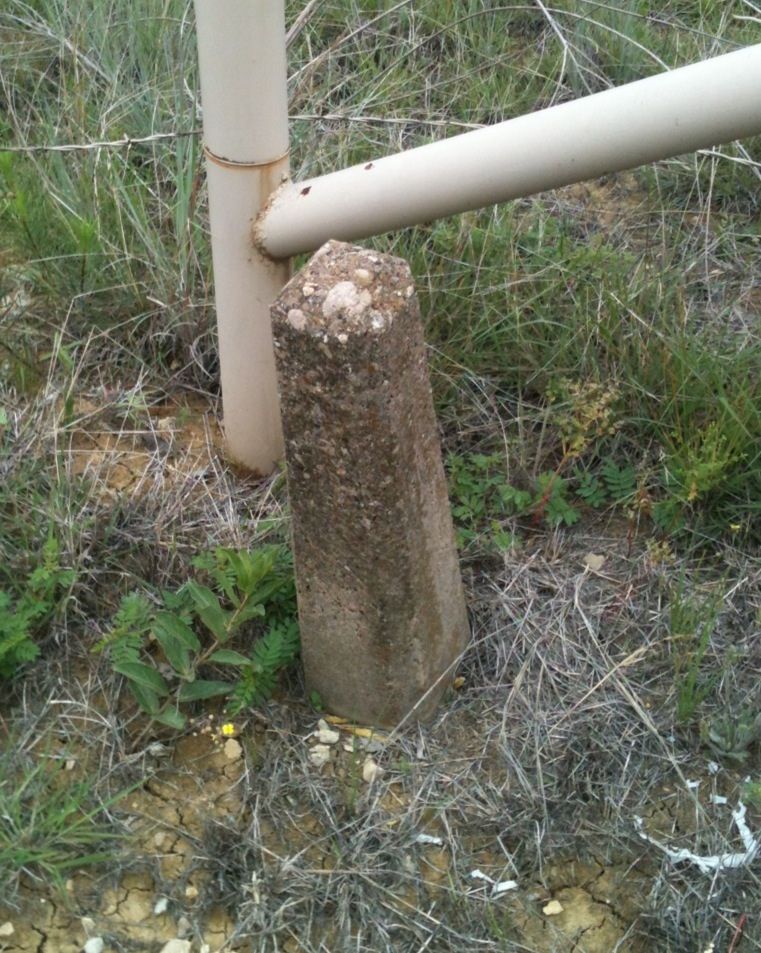 Then, I walked about 2 yards south and found this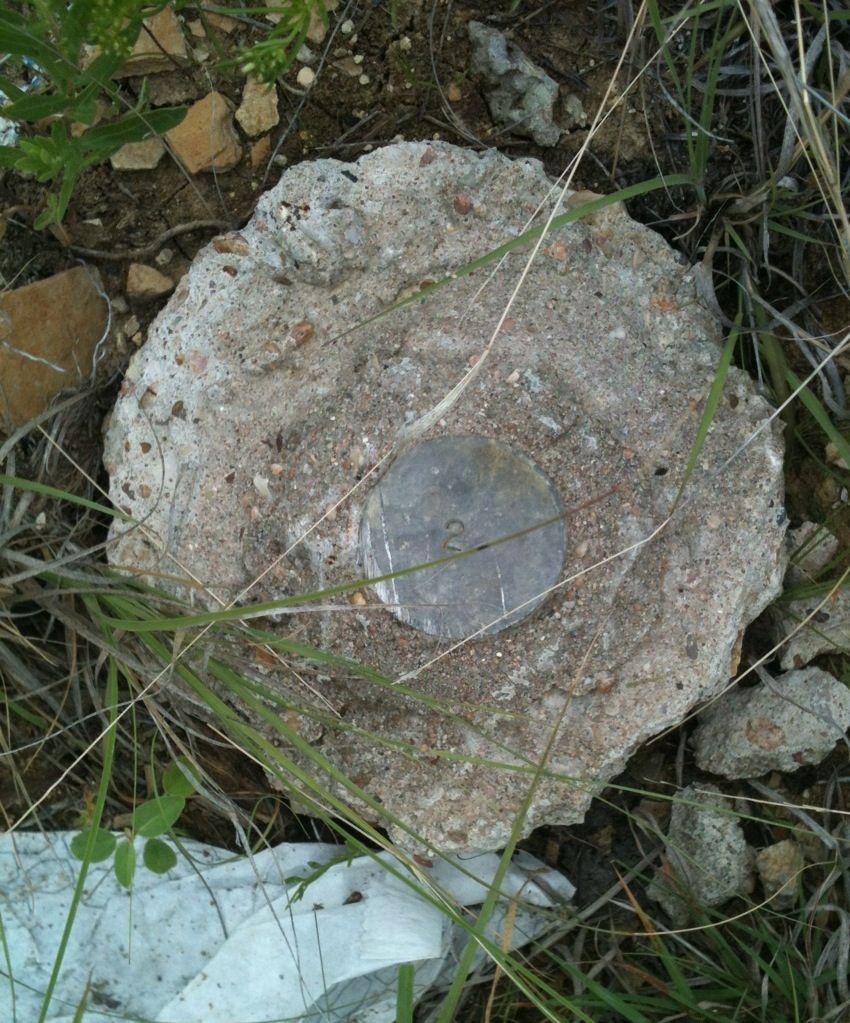 The location is on Hwy171N right past where FM51 merges 171 at Old Airport Rd. just inside Weatherford City Limits on the west side next to a white limestone gravel gas well road/gate. You can see the cistern a 100yards inside the property but this marker is clearly right there next to the gate.
Thanks for lookin' at my thread.
Robbie