I have been holding back on this topic since we returned from our September Cancun Mexico vacation.
I accidently broke it. So I felt obligated to repair the camera. LOLLLL ->> My wife appreciates my efforts - IT IS HER CAMERA !
After I figured out what to call the LCD thing... it was easy to order online. Its called an LCD Window and you do need the double sided tape part.
After ordering it online it took a week to get here and only 20 minutes to finish.
I created a downloadable .pdf that is suitable for printing.
7 pages of big print and lots of pictures. ( 410kb )
http://360texas.com/...CDwindowfix.pdf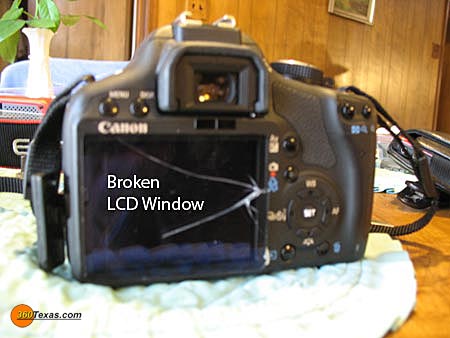 Above broken LCD WINDOW.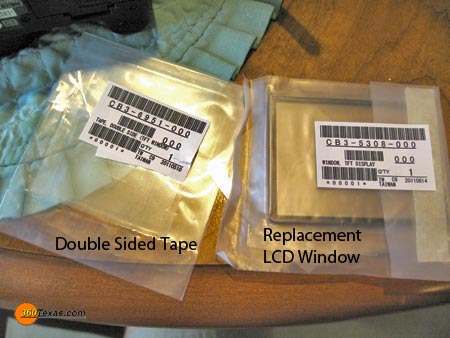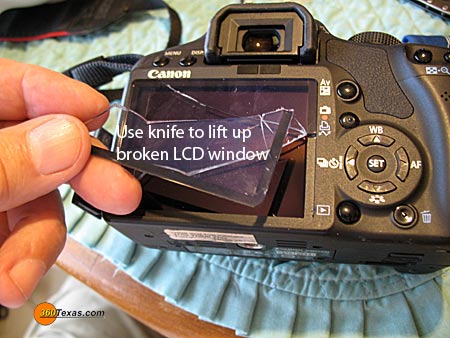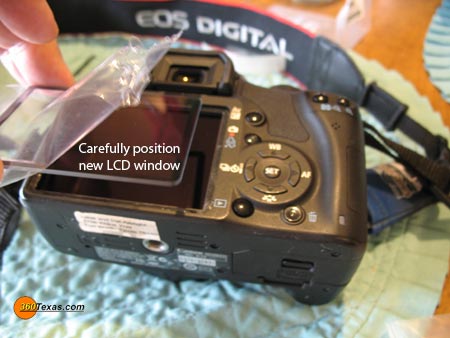 The rest of the pictures and narrative text are in the free .pdf.