From a fellow surveyor in New York City:
QUOTE
Steel is near the twenty floor equivalent.
But, not your nice square erector set.
Lots of laterals and nodes to keep the steel surveyors busy.
Leica representatives are now working directly with the steel surveyors.

For scale, the building to the left is World Financial Center three, and the building in rear center is Goldman Sachs, both are +/-750 feet AGL. To the right, the shiny building is the rebuilt World Trade Center 7.
T-1 will be 2 and 1/2 times taller.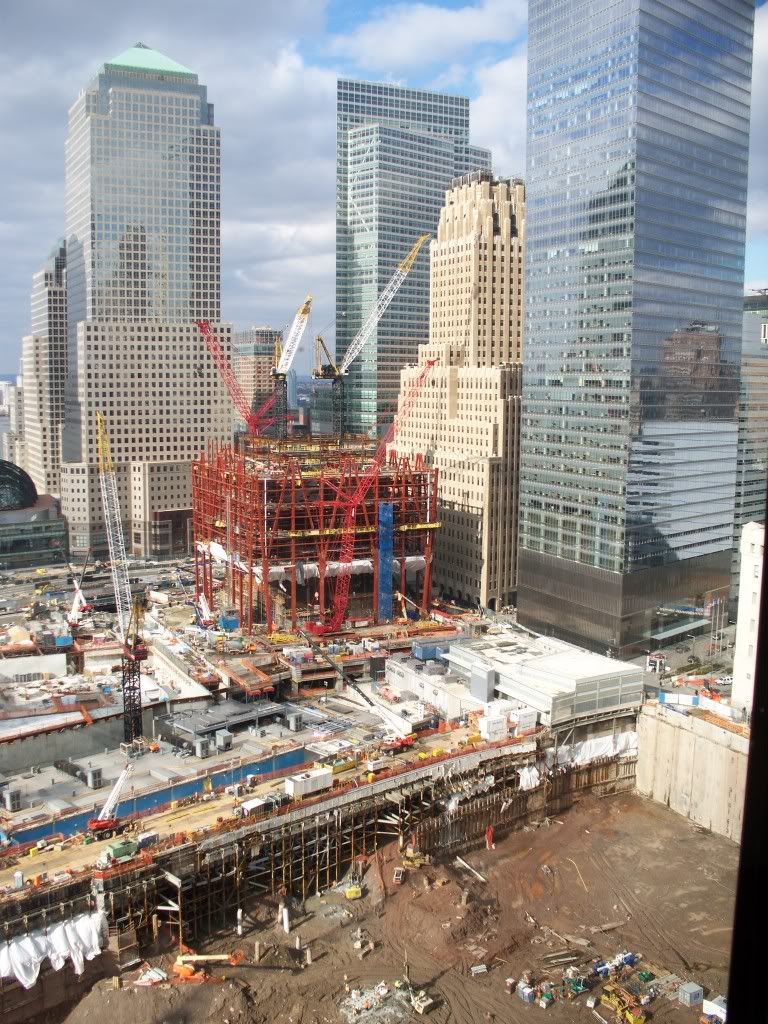 He has posted several photos today on www.rpls.com