The Bartholomew Plan was published in 1927
 

 

street plan for major traffic arteries in Fort Worth, Texas developed by urban planner Harland Bartholomew after being commissioned by the city. The report includes a general survey of the city, a study of the current street structure, and a plan for an improved system.
The library has the 168 page plan online, and it is fascinating. I've singled out some slides.
Planned roundabouts, including some which still might get one, 100 years later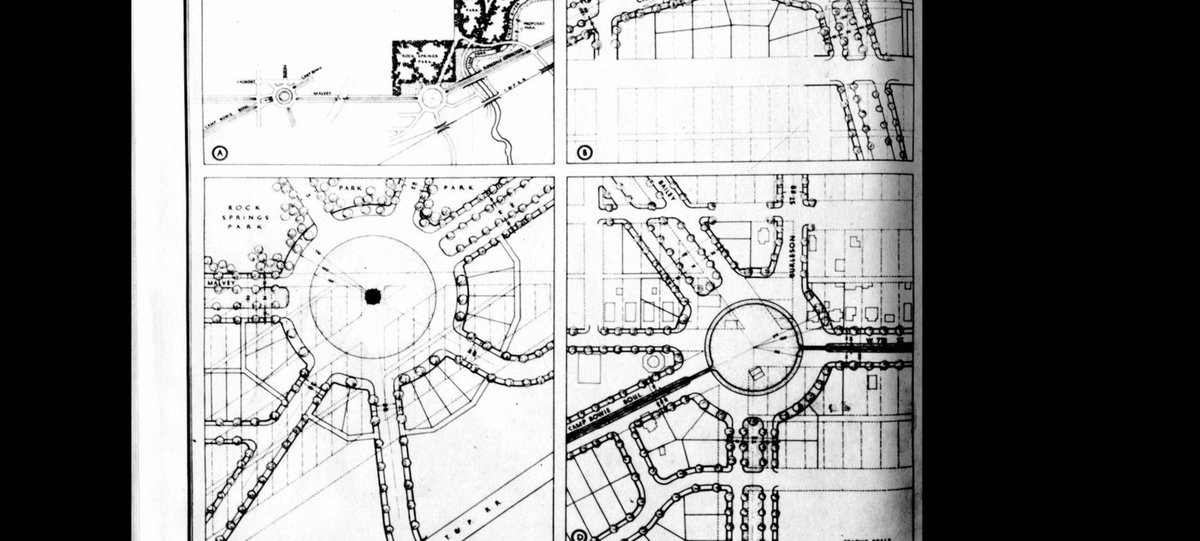 The Hemphill-Lamar-Taylor Connector, first proposed 90 years ago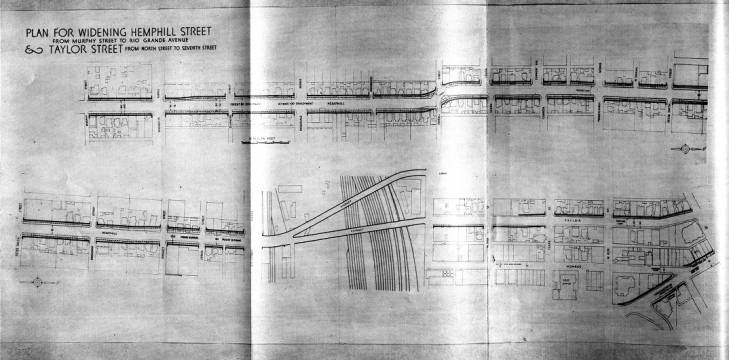 Existing conditions at the time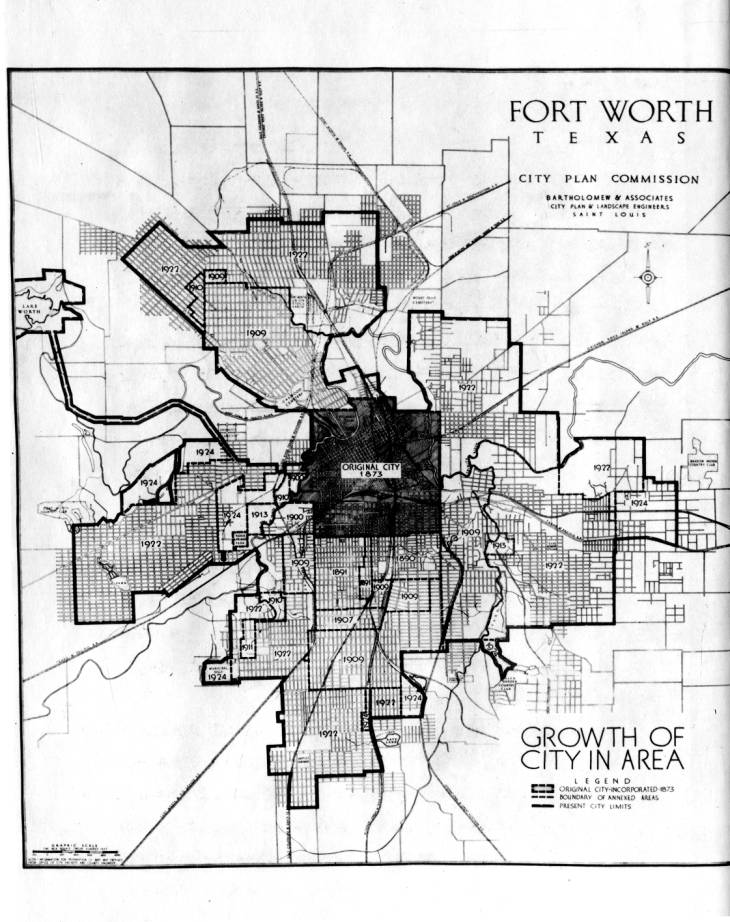 Growth projections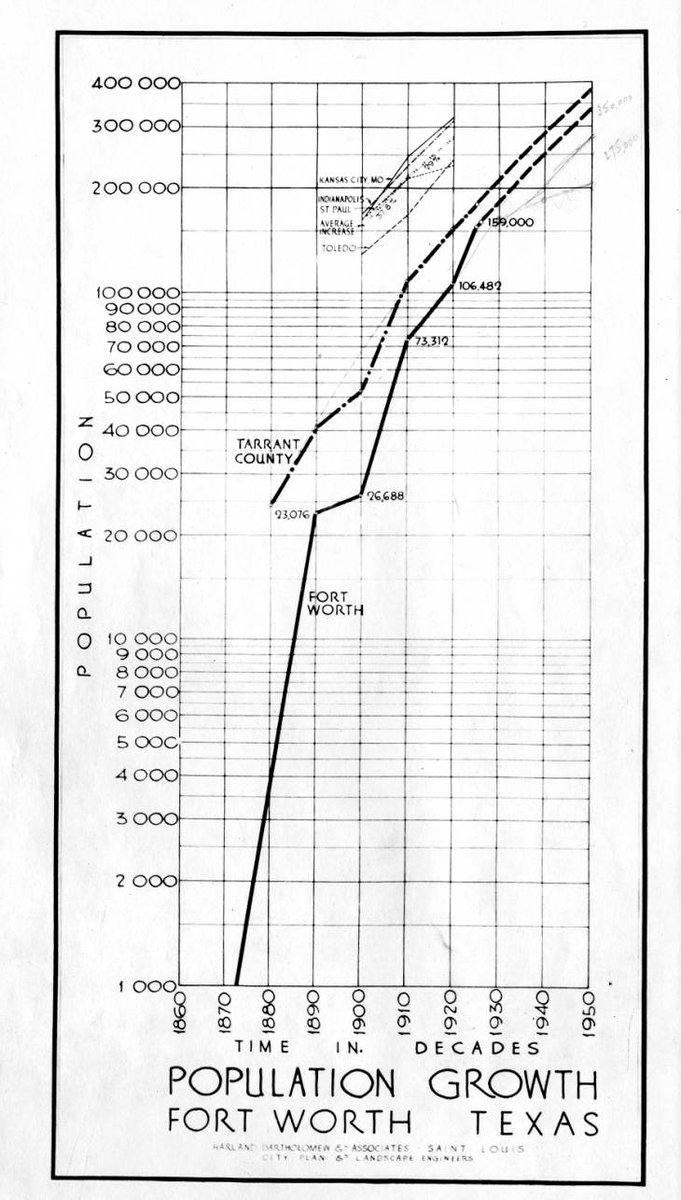 Pop density