I do this a lot, like Jeriat. I dream a bit smaller most of the time.
I'll post stuff as I come up with it. Hope to start some discussion!
First thing I addressed is the empty lot next to The Kress building, along 5th street. I wanted something modern, residential, and as always, street front retail. I looked to the west coast to find something I liked to occupy the 50' by 200" foot lot. This building would probably look more at home in W7, but I wanted something different in downtown. To prevent an overtake of modern along the whole block, the corner of 5th and Houston I proposed a more historic brick facade building. I reality this would probably be required to be parking, but perhaps underground parking could be worked out somehow. I'm no engineer.
Please excuse how crude this is, I haven't used SU in almost 4 years. I tried to Photoshop it onto the lot with streetveiw but failed.
From Main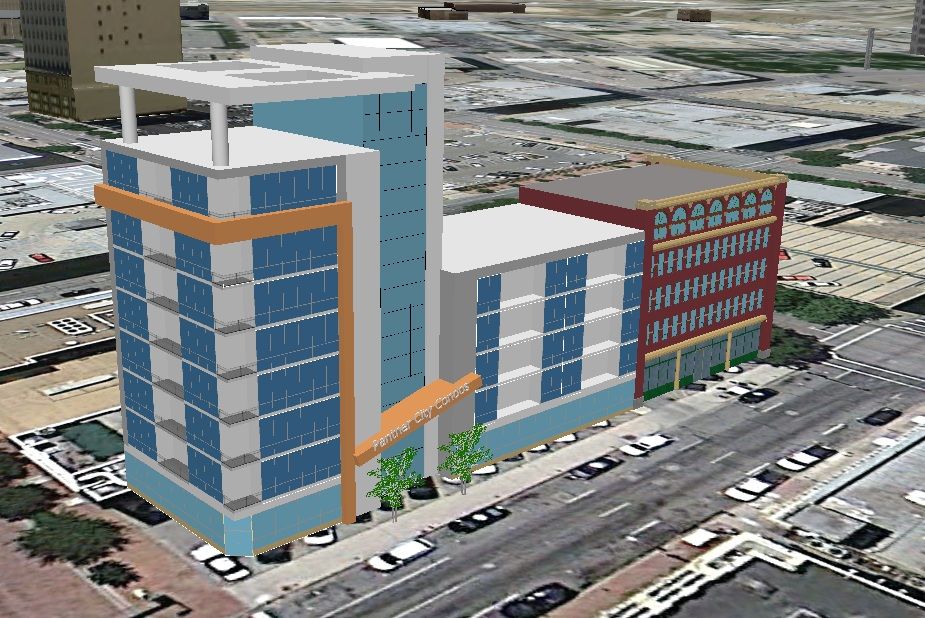 Houston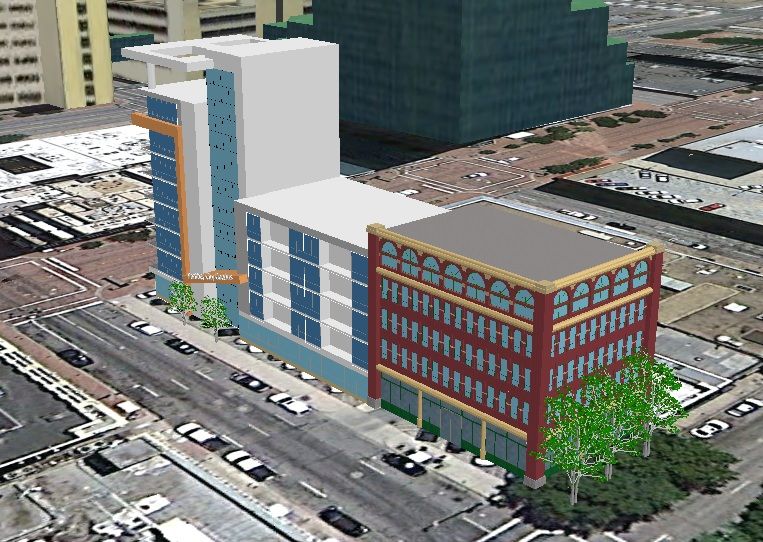 I hope ya'll enjoy!